---
Abigail Fletcher, MD | Program Director


I became program director in 2017 after being on faculty for 17 years. I could not be more excited to continue to develop innovative new curriculum for the residents and maintain Long Beach Memorial as a top residency program in Southern California. I attended medical school at UCLA (go Bruins), then did an OB/GYN internship at Thomas Jefferson in Philadelphia.  After discovering I disliked surgery (and cold weather) but loved obstetrics, sports medicine and primary care, I switched to family medicine and graduated from Long Beach Memorial in July 2000.  I also completed a fellowship in faculty development at USC after graduation.
My professional interests include maternity care, women's health, sports medicine and LGBTQ health. As part of the maternity curriculum, I supervise prenatal care and deliveries. I am a member of the American Academy of Family Physicians, American Medical Association and American Medical Society of Sports Medicine.
Outside of work, I enjoy running, mountain biking, triathlons and watching sports, especially football. I also spend a lot of time with my husband and 2 young children.
---
Brooke La Duca, MD | Associate Program Director


I am a graduate of University of Southern California School of Medicine and completed my residency training here at Long Beach Memorial Family Medicine. After graduating residency, I joined a small group practice, with several other LBM graduates in Los Alamitos, California. We provided ambulatory and inpatient care to both adult and pediatric patients. I was also very fortunate to be able to continue teaching students from USC, UCI and UCLA within the context of my busy practice. Although I enjoyed my private practice very much, when the opportunity to return to the program arose, I jumped at it without hesitation.
My professional interests include Global Health, Hospital and preventive medicine. I recently completed the Johns Hopkins Bloomberg School of Public Health Institute in Tropical Medicine and Public Health Program. The knowledge and the connections that I garnered at Johns Hopkins allowed me to establish a Global Health area of concentration for the residency program. I have been traveling extensively and working hard to establish more connections globally to further enrich the Global Health AOC.
Outside of my professional life, I enjoy spending time with my family, traveling, participating in marathons and triathlons, cooking, skiing, boating, hiking and pretty much anything outdoors.
---
Rose Ruiz Swords, MD | Associate Program Director/Director of Maternity Care


I am fortunate to have found Memorial Family Medicine, a place I love to work and have plenty of opportunity to grow.
After obtaining my Bachelor of Science in Biochemistry at UC Davis, I attended medical school at UC Irvine.  While I had every intention of moving back to Northern California after medical school, Long Beach Memorial became my first choice for residency after spending a month here as a medical student.  I was torn between my love for OB and primary care when deciding on a residency, but was able to find a great blend of both.  The location of the residency program also allowed me to interact with a variety of patients, especially Spanish speaking patients which I am drawn to given my Mexican Heritage (which is at times difficult to guess given my married name of Swords).
Residency was so great that when the opportunity arose to join the faculty following graduation in 2010, I knew there would be no other position that would even compare.
As director of maternity care, I supervise prenatal care and deliveries.  I also meet with residents twice a month to discuss continuity OB patients.
I enjoy women's health, diabetes management and office procedures as well as working with residents and medical students.  I am a member of the American Academy of Family Physicians and the California Academy of Family Physicians.
Outside of work, I love to spend time cooking and exploring new places with my husband and two wonderful children.  I look forward to serving the community of Long Beach for many more years to come.
---
Jeffrey S. Luther, MD | Director Emeritus/Director of Health Policy

Having attended medical school at UC Irvine and completed my residency training at San Pedro Peninsula Hospital and Glendale Adventist Medical Center, I joined the full-time faculty here in 1993 after working in private practice in Oxnard and Torrance, California.  Among my roles here I served as Program Director from 2010 to 2017 and Associate Program Director prior to that. Having handed over the Program Director reins I now concentrate on areas of particular interest to me, including addressing health policy and advocacy in residency training.  I also coordinate our weekly House Calls Service, which takes me and the residents out to some of the more colorful neighborhoods of Long Beach.  I have particular clinical interest in immunizations and vaccine-preventable diseases, in asthma and allergy, and in electrocardiography.
Outside of the office I am actively involved with the California Academy of Family Physicians. I am an Academy Past-President and continue to work on CME development and as a CME speaker for the CAFP.  On the home front, I enjoy music, sports (particularly soccer), cooking and brewing beer.  My wife, Nicole Reilley, is a United Methodist minister, and we have one son, Jacob, who is a family medicine resident in San Jose.
---
Carrie Fields, DO | Director, Westside Neighborhood Clinic


I joined the full-time faculty in 1995 after three fun-filled years doing my residency at Long Beach Memorial Family Medicine.  As with Cindy Herzog, my initial entry point was a fourth-year medical student clinical rotation, so perhaps that makes me a "lifer" as well….not such a bad deal!  I consider myself most fortunate in that, as I was making my career plans as an R3, an opportunity arose to assume the Medical Directorship of the underserved clinic through which we rotated.
I have been teaching community based medicine at the Westside Neighborhood Clinic since graduation, and have recently completed a fellowship in Addressing the Health Needs of the Underserved.  I also serve as a member of the Long Beach Diabetes Collaborative, a citywide, multidisciplinary organization that is looking at innovative ways to bring improved diabetes care to our diverse and challenging population.  I have also been involved in designing a project to prevent obesity in Latino youth.
On a personal note, I am a mommy to 18-year old twins, as well as a being "Ariel's Mom" to my wonderful 26-year-old, who was born during my second year of residency.  My husband George, is a local family physician.  We love traveling, staying involved in our community and watching videos and getting pizza delivery on Friday nights…our movie theater days currently being on hold!
---
Wendy Linderholm, PsyD | Director of Behavioral Medicine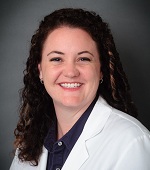 I am a Clinical Health Psychologist with specific training in family practice and patient populations.  I completed my undergraduate work at the University of Colorado, Boulder, and my Doctor of Psychology degree at the California School of Professional Psychology here in LA.  The Doctor of Psychology degree, or PsyD (pronounced "sigh-dee"), is equivalent to a PhD in psychology with a greater emphasis on clinical work.  In practice, that means I have had more years of direct clinic work, more clinical supervision, and a specific training focus on the application of research to patient populations.
I happily worked in the family medicine residency setting for four years at the Glendale Adventist Medical Center Family Medicine Residency Program, before coming to Long Beach.  I also have specific interest in oncology, HIV and AIDS, neurological disorders, and the relationship of lifestyle and stress to health.
I believe that family medicine is the gateway to all health care, and so represents a unique opportunity for assessment, education and appropriate referrals to create the best care for all.  I believe that as a multidisciplinary team we can, in a creative and caring way, have an enormous impact on our community.  My goals as Behavioral Medicine Director are three-fold:
To provide education regarding assessment, diagnosis, treatment and referrals for the psycho-social issues of our community.
To organize and continually improve our residents' Behavioral Medicine education, including the opportunities of trainings, shadowing and direct clinical experience.
To provide support and practical guidance in the professional and personal development of our residents.
Beyond my work, I love being outside and being active – anything from hiking and camping in the mountains, all the way to dancing Hawaiian Hula.
---
Lauren Barnes, MD | Director of Inpatient Medicine


I am so excited to be a part of the Memorial Family Medicine team!  I was one of those crazy people that combined my BS/MD degree, completing my undergraduate degree in Biomedical Sciences at UC Riverside and then going on to medical school at UCLA (go Bruins!).  I got the travel bug in medical school and took a year to travel throughout Central America and Africa, exploring international medicine (one of my interests).
In medical school, I kept hearing all the hype about the Long Beach program, so I decided to come check it out as a 4th year student.  Well, it quickly felt like home, and I can't imagine having done my residency anywhere else.  During residency, I realized how much I loved inpatient medicine and teaching.  I was ecstatic when the perfect position was created for an Assistant Director of Inpatient Medicine in the summer of 2010.
I am now Director of Inpatient Medicine and work alongside Dr La Duca with our inpatient family medicine service, developing our curriculum and overseeing patient care.  Some of my other interests are women's health, office procedures and international medicine.  I am currently looking forward to continue to grow with our program and community of Long Beach.
In my free time, I enjoy traveling whenever I can, baking (mostly things containing chocolate), dinner parties, spending time with my family and friends, and the occasional run.
---
Pamela Wade, MSN, FNP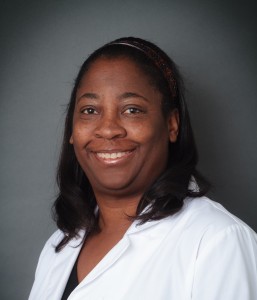 I joined Memorial Family Medicine in January 2011 after working at Westside Neighborhood Clinic for 10 years.  I am a Family Nurse Practitioner with a multitude of interests.  I obtained my RN license in 1985 and worked as a NICU nurse and nursing supervisor for 15 years.  I returned to school and obtained a Bachelor of Science in Nursing in 1994 and a Master of Science in Nursing in 1999 with a focus in family medicine.
I love community health and currently split my time between Memorial Family Medicine and Westside Neighborhood Clinic, an underserved community clinic that provides care for the uninsured.  The clinic also serves as a wonderful clinical rotation for our residents during their 2nd and 3rd year of residency.  I also have experience as an NP in pediatrics and women's health.
Personally, I am a wife and proud parent of 3 wonderful children.  My free time is spent with friends and family.  I also enjoy watching and attending sporting events, especially college football and basketball.
---
Joshua Snodgrass, MD, CAQSM | Director – Primary Care Sports Medicine Fellowship


Originally from Southern California. My road to medicine is different than most. I started life as a semi-professional skateboarder in the late 80's and early 90's. This transitioned into working on race teams and eventually taking an academic position with Ford Motor Company. I have since received an Associates in Applied Technology from RCC, a Bachelors in Molecular Neuroscience from UCSC, a Masters in Cyber Security from SNHU, and finally the obvious Medical Degree from Ross.
I am excited to join the Long Beach Memorial Family Medicine Residency team.
---
Elana Craemer, MD, MPH | Director of Women's Health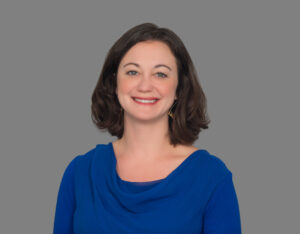 I am extremely excited to join the MFM residency program after being faculty in academic medicine for four years.  I completed medical school and residency in the Bronx, New York at Albert Einstein College of Medicine and Montefiore Medical Center in Family and Social Medicine.  While in medical school I completed a master's degree in public health at the Harvard School of Public Health that focused on family and community health.  My professional passions are family planning, LGBTQ health, underserved medicine, advocacy and community empowerment.  I am a member of the American Family Physician, the Society of Teachers of Family Medicine, the National Abortion Federation, the Society for Family Planning and the World Professional Association for Transgender Health.
Beyond my work, I enjoy nature, being active, family time and traveling.
---
Odrin Castillo, DO, MPH, AAHIVS | Director of Community Engagement & Diversity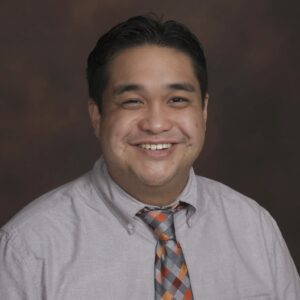 I was born and raised in the San Francisco Bay Area.  I went to San Francisco State University for undergrad and graduated from Touro University with a dual DO/MPH degree.  Having lived in the Bay Area my whole life I would have never entertained the thought that SoCal could possibly be better than the Bay… but after doing a rotation at another community hospital in Long Beach I found a vibrant, diverse community filled with good food, incredible culture, and so much sunshine.  I fell in love with the city, never wanted to leave, and was fortunate to have matched at my top-ranked residency program, Long Beach Memorial.
During my three years of residency I completed the Community Medicine track, which allowed me to explore my passion for delivering care to underserved populations.  I also developed an LGBT curriculum that will be adapted to become the new LGBT Medicine area of concentration in the residency program.  I feel so lucky to have the opportunity to stay at this program to teach students and residents, to explore and further my passions in medicine, and to continue to develop innovative curriculum.
Outside of medicine I love Bay Area sports (San Francisco Giants, Golden State Warriors, San Francisco 49ers), a cappella music, musicals, board games, crossword puzzles and Disneyland.
---
Ellexis Khan, MD, CAQSM | Associate Director of Sports Medicine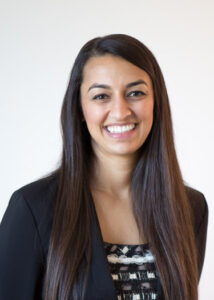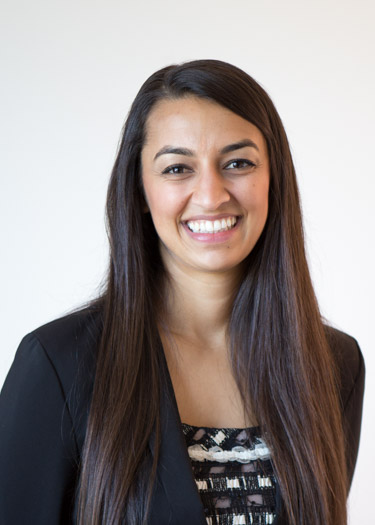 After living across the United States, I am grateful to now call Southern California home. My journey to get to this point has taken me from Northern California to Utah to Dominica to New York/New Jersey and many places in between. I am finally settling at Long Beach Memorial, and I could not be more thrilled.
During my third year of residency, I completed an elective in Sports Medicine at Long Beach Memorial and fell in love with the program and everything it has to offer.  They say everything happens for a reason, and I genuinely believe this is one of those instances. My passion for sports medicine started during my undergraduate years while playing Rugby with little to no medical support. I knew then that I would do everything I could to help athletes of any age return as quickly and safely as possible to sport.
 Outside of work (if you can call it that!), I enjoy surfing, and anything related to the beach, traveling, spending time with my family and eating Thai food! 
---
Behavioral Health Faculty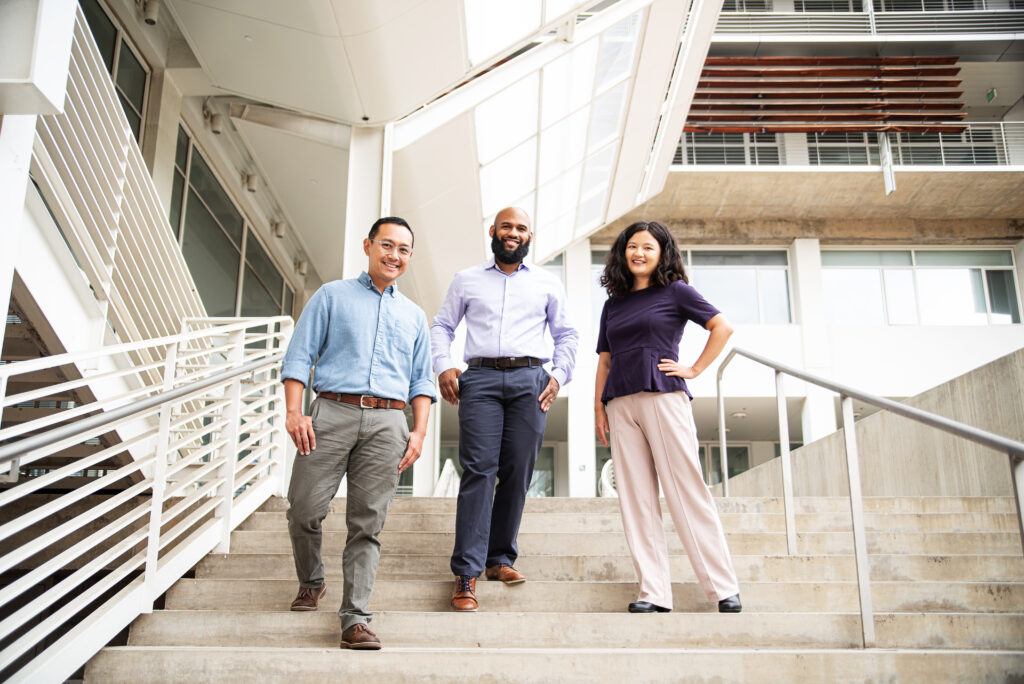 Jobert Poblete, MD
Jobert Poblete is a general adult psychiatrist with experience and interest in the treatment of mood and anxiety disorders, serious mental illness, addiction, community psychiatry, and LGBTQ+ mental health. His approach to mental health is informed by a background in critical social theory, community organizing, and social justice activism, and attempts to situate mental health problems in historical and social structures that produce unequal outcomes for different communities. Aside from his work with Regeneration Psychiatry, he sees patients who have been diverted from jail into mental health treatment and supported housing, for the LA County Office of Diversion & Re-entry. He completed medical school at UCSF, internship at Harbor-UCLA, and residency at the Semel Neuropsychiatric Institute at UCLA. Prior to medical school, he worked in the labor movement and in HIV prevention. His interests outside work include art, travel, soccer, and the outdoors.
Justin Key, MD
Dr. Key received a BA in Human Biology from Stanford University and earned his MD from the Icahn School of Medicine at Mount Sinai. His love of narrative and ability to connect patients to their personal stories led him to Psychiatry and he continued his training at UCLA's Semel Neuropsychiatric Institute. He served as the residency's Co-Chief of Justice, Equity, Diversion, and Inclusion (JEDI) for two consecutive years. As a resident, he trained in highly specialized clinics treating psychotic and mood disorders, anxiety disorders, addiction, and ADHD.
Wenqi Feng, MD
Dr. Feng attended medical school at Boston University School of Medicine and completed a general adult psychiatry residency at the Semel Neuropsychiatric Institute at UCLA. She has experience treating psychotic and mood disorders, anxiety disorders, neurodevelopment disorders, and addiction. She has a special interest in reproductive psychiatry and helped many women navigate their psychiatric care during pregnancy and the post-partum. Dr. Feng is a co-founder of Regeneration Psychiatry. Additionally, she is a clinical instructor at the David Geffen School of Medicine at UCLA and involved in mental health research at the Greater Los Angeles VA. Her hobbies include traveling, reading, and hiking. She is fluent in English and Mandarin.