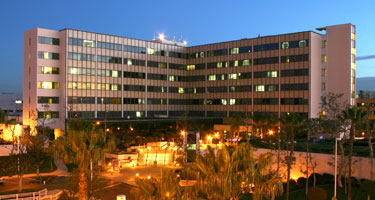 Long Beach Memorial Medical Center
Celebrating over 100 years, Long Beach Memorial Medical Center has been recognized as a major regional provider of medical and surgical services. Long Beach Memorial consistently achieves national accolades for its quality care, including being named as one of the U.S. top 125 hospitals by Consumers' CHECKBOOK; named Top 100 Hospitals Cardiovascular by Thomson Reuters; and named one of "America's Best Hospitals" for Orthopedics by U.S. News & World Report magazine. Our state-of-the-art electronic medical record system ensures our patients receive the best, safest possible care.
Long Beach Memorial Medical Center has 420 general acute care beds and 61 ICU beds. There is also a level one trauma center and separate adult and pediatric emergency departments with a total of 54 beds. LBMMC also has a 42-bed acute rehabilitation hospital which offers cardiac, neuro, trauma and orthopedic rehabilitation services.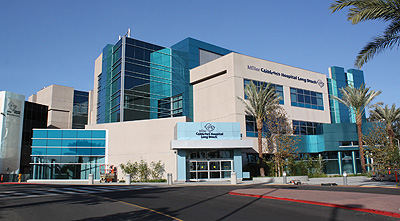 The largest children's hospital in California, Miller Children's and Women's Hospital is located on the campus of the Long Beach Memorial Medical Center and serves as the pediatric teaching hospital for Memorial Family Medicine residents.  Miller Children's features eight Centers of Excellence across more than 30 pediatric sub-specialties.  In 2009, we celebrated the opening of a state-of-the-art inpatient pavilion which includes a new surgical center and expanded NICU, and we are now in the process of creating a new and expanded PICU.