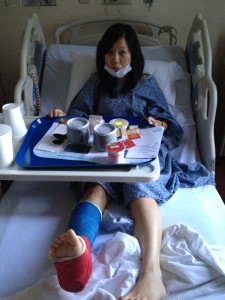 A major feature of the block curriculum is our Family Medicine inpatient service. This service comprises residents and family medicine attendings, and provides comprehensive patient care in a family medicine model. Thus, patients are cared for in the medicine, surgery, pediatrics, maternity care, rehabilitation and emergency department arenas by the same inpatient team, striving for continuity between the hospital and the Family Medicine Center. Our integrated electronic medical record (EMR) facilitates transfer of information and coordination of care.
A new feature of our curriculum (starting in the 2022-23 academic year) is our shift to the clinic-first model. With the changes to the ACGME requirements for family medicine residency, we were able to replace previously-required rotations that were less relevant to today's family medicine practice with more innovative curriculum, including ultrasound and addiction medicine. We are also implementing a clinic week (on top of already-scheduled continuity clinic within each block) every 3 months to provide our residents with greater continuity with their patients.
---
All blocks are 4 weeks in duration unless otherwise noted.
First Year
Family Medicine Inpatient Service (16 weeks)
Obstetrics – White Memorial (6 weeks)
Cardiology
MICU
Pediatrics Clinic
Pediatrics Inpatient
Neonatology
Gynecology (3 weeks)
Addiction Medicine (2 weeks)
Ultrasound (1 week)
Second Year
Family Medicine Inpatient Service (10 weeks)
Cardiology
Obstetrics – Long Beach Memorial
Emergency Medicine
Pediatric Emergency Medicine (2 weeks)
Outpatient Surgery
Geriatrics
Westside Clinic
Sports Medicine
Behavioral Medicine
Dermatology
Elective – 4 weeks
Third Year
Family Medicine Inpatient Service (6-7 weeks)
Gynecology
Community Medicine
Westside Clinic
Orthopedics (2 weeks)
Ophthalmology (2 weeks)
Urology (2 weeks)
Pediatric Emergency Medicine (2 weeks)
Health Systems Management (2 weeks)
Electives – 12 weeks