Joshua Snodgrass, MD
Program Director Sports Medicine

Dr. Snodgrass started his journey as a mechanic for Ford Motor Company in the late 90's. He worked in custom hot rod shops and on racing teams. After receiving his undergraduate degree in Neuroscience from the University of California Santa Cruz, he began working for the Orange County Water District as an Environmental Specialist. He then returned to academia and medical school, to complete a residency in Family Medicine at Phoenix Baptist Hospital, followed by a fellowship in sports medicine at Long Beach Memorial. He also completed a masters degree in cyber security at SNHU in his spare time.
Dr. Snodgrass has provides medical coverage for many professional skateboarding, surfing, snowboarding, and mountain biking events. His background in the action sports industry has driven him to return to the Long Beach Memorial Sports Medicine Fellowship and expand medical training for the action sports world. He has served as a Team Physician for California State University Long Beach and Cypress College in addition to providing medical director consults for Medicine in Motion and the X Games. In his spare time he surfs, rides motorcycles, snowboards, and enjoys watching MMA and hockey. Dr. Snodgrass also writes a parenting advice blog at ParentingAdventures.com. You can follow him on social media @JSnodgrassMD on facebook, instagram, twitter, and youtube
---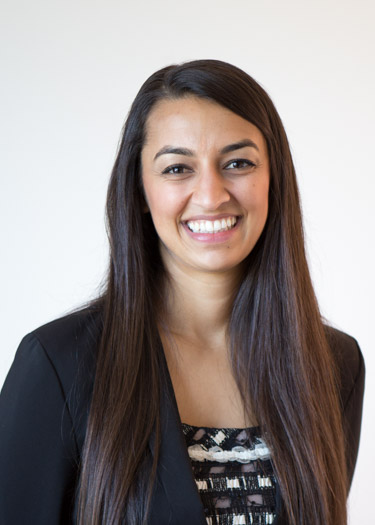 Ellexis Khan, MD
Associate Director of Sports Medicine

After living across the United States, I am grateful to now call Southern California home. My journey to get to this point has taken me from Northern California to Utah to Dominica to New York/New Jersey and many places in between. I am finally settling at Long Beach Memorial, and I could not be more thrilled.
During my third year of residency, I completed an elective in Sports Medicine at Long Beach Memorial and fell in love with the program and everything it has to offer.
They say everything happens for a reason, and I genuinely believe this is one of those instances. My passion for sports medicine started during my undergraduate years while playing Rugby with little to no medical support. I knew then that I would do everything I could to help athletes of any age return as quickly and safely as possible to sport.
Outside of work (if you can call it that!), I enjoy surfing, and anything related to the beach, traveling, spending time with my family and eating Thai food!
---

David Kruse, MD

Dr. Kruse holds two board certifications, sports medicine and family medicine, and practices as a Primary Care Sports Medicine specialist. Dr. Kruse's clinical expertise includes non-operative orthopedics and sports medicine, general musculoskeletal care, sports concussion, general medical needs of the athlete, and musculoskeletal procedures including joint and tissue injections. Dr. Kruse also has special insight into the care of the injured gymnast or dancer.
Dr. Kruse grew up in Florida but followed his personal sports aspirations to the University of California, Berkeley, via a full athletic scholarship for gymnastics. While competing for Berkeley, he was a 3-time captain, 6-time All-American, UC Berkeley Male Student-Athlete of the Year, Pac 10 Medal Recipient, and won an NCAA Team Championship. He continued his gymnastics career after college, competing full-time internationally as a 4-time member of the USA Gymnastics Senior National Team.
After retiring from gymnastics, Dr. Kruse attended medical school at the University of California, San Diego and thereafter completed a residency in family medicine at Long Beach Memorial Medical Center. Following residency, Dr. Kruse completed fellowship training in sports medicine at the University of Notre Dame.
Before joining the Orthopaedic Specialty Institute, Dr. Kruse practiced for 4 years at the University of California Irvine as an Assistant Clinical Professor in the Departments of Orthopaedic Surgery and Family Medicine. He maintains a Volunteer Faculty position with UC Irvine in order to continue his active sports medicine teaching for medical students and residents. Dr. Kruse also serves as a resource for the community and provides many local lectures to various schools and community groups on a wide range of sports medicine topics. He also has multiple peer-reviewed journal and textbook publications on a wide range of sports medicine topics.
Dr. Kruse currently serves as USA Gymnastics Men's National Team Physician. He is also a Team Physician for the University of California Irvine and Godinez Fundamental High School, and assists with coverage for Crean Lutheran High School. In addition, Dr. Kruse provides sports concussion consultation and care for Servite High School, Santa Ana College, Santiago Canyon College, Corona Del Mar High School, and multiple other local sports programs.
Dr. Kruse is an active member of the American Academy of Family Physicians, the American Medical Society for Sports Medicine (AMSSM) and the American College of Sports Medicine. He has chaired multiple committees with the AMSSM and is part of the Program Planning Committee for the AMSSM Annual Meeting.
Dr. Kruse's outside interests include spending time with his wife Mindi and their two children, Alex and Lyla. He also enjoys yoga, surfing, playing guitar, and catching up on all sports by watching SportsCenter.
---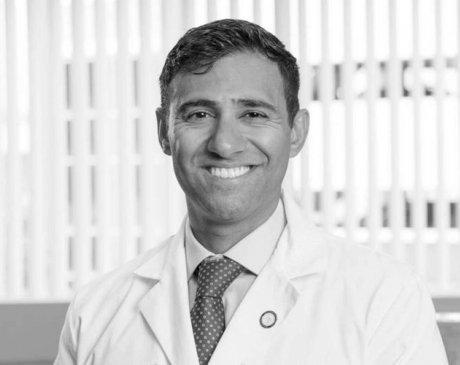 Kushagra Verma MD MS FAAOS

Dr. Verma is a board certified orthopedic spine surgeon to patients of all ages in the Long Beach and Orange County areas. Dr. Verma is well known for minimally invasive spine surgery and operates out of the MemorialCare Long Beach Medical Center, Miller Children's & Womens's Hospital Long Beach, and Los Alamitos Medical Center.
Dr. Verma received his undergraduate degree in biomedical engineering from Cornell University. He obtained a masters degree and his medical degree from New York University School of Medicine. Dr. Verma then completed residency training at the Rothman Institute, Thomas Jefferson University Hospital and Nemours/Alfred I. duPont Hospital for Children. He completed fellowship training at the University of California, San Francisco.
Prior to opening his private practice, Dr. Verma held a role as a clinical professor at the University of Washington in Seattle. He maintains an active interest in clinical research and has authored more than 150 publications and book chapters. In 2010 he was awarded the Russell Hibbs Award by the Scoliosis Research Society.
Dr. Verma has volunteered his services through FOCOS orthopedic hospital in Accra, Ghana, and the Global Spine Outreach, a non-profit organization that provides spinal surgeries to underprivileged children around the world. Through his philanthropic spirit, Dr. Verma has performed complex pediatric spine surgery in Africa, Colombia, and Mexico.
---

Kenneth Y. Huh, MD
Kenneth Huh, M.D., is a pediatric orthopedic surgeon at Miller Childrens Hospital Long Beach with a focus in sports medicine, trauma, hip reconstruction and foot deformities.
He received his medical degree from Northwestern University Feinberg School of Medicine. Dr. Huh completed his general orthopedic surgery internship and residency at the University of Southern California.
He later traveled to Auckland, New Zealand to complete his fellowship in pediatric orthopedic surgery at Starship Childrens Hospital. During his time at Starship Childrens Hospital, he presented on numerous orthopedic matters, including Congenital Scoliosis, Cerebral Palsy and Calcaneal Gait.
Dr. Huh also completed a second fellowship in sports medicine with the Sports Orthopedics and Rehab (SOAR) Medical Group after co-authoring various publications for the Journal of Pediatric Orthopedics.
His clinical interest is primarily in pediatric sports medicine and he is currently the head physician for two local high school sports teams.
---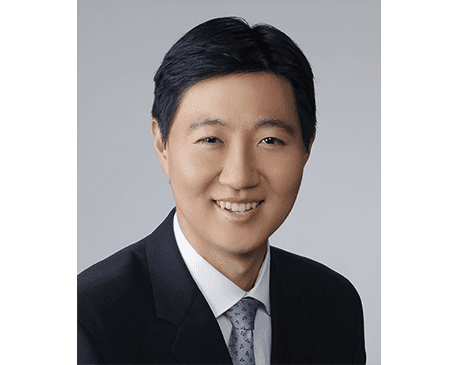 David Lee MD
Specializing in the full spectrum of foot and ankle procedures, David C. Lee, MD, is a board-certified orthopaedic surgeon who provides each patient with unique, personalized treatment. Skilled in both surgical and nonsurgical treatment of foot and ankle conditions, Dr. Lee is a key team member of Memorial Orthopaedic Surgical Group in Long Beach, California.
Dr. Lee received his undergraduate education from Harvard University in Cambridge, Massachusetts, where he majored in biochemistry. After completing a senior thesis in cancer cell biology, Dr. Lee was set on a career in medicine. He received his medical education from the University of Michigan in Arbor, Michigan.
After completing his education, Dr. Lee returned to his native California to attend an internship and residency program in Orthopedic Surgery at Harbor-UCLA Medical Center in Carson, California, where he was the chief resident. Dr. Lee also received fellowship training in the subspecialty of orthopedic foot and ankle surgery at Union Memorial Hospital in Baltimore.
In addition to his work with Memorial Orthopedic Surgical Group, Dr. Lee is on staff at Long Beach Memorial Medical Center and the Surgical Center of Long Beach. He's also an instructor at Harbor-UCLA Medical Center. Dr. Lee is a current member of the American Orthopedics Foot and Ankle Society and the American Academy of Orthopedic Surgeons.
When he isn't in the office, Dr. Lee spends much of his time with his family. He also enjoys golfing, snowboarding, and traveling
---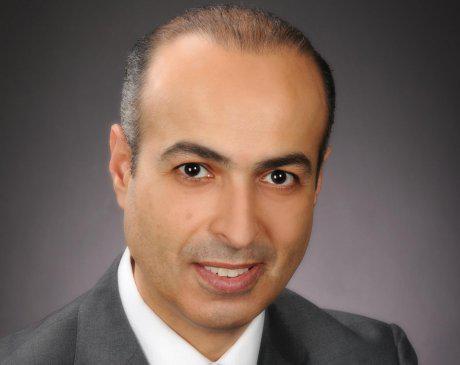 Shahryar Ahmadi, MD, FRCSC
Shahryar Ahmadi, MD, FRCSC, is a board-certified orthopedic surgeon with specialty training in shoulder and elbow surgery. He has extensive experience in arthroscopic shoulder and elbow surgery, joint reconstruction, and repairing physical trauma. With about 300 shoulder arthroplasties and 30 elbow arthroplasties performed each year, Dr. Ahmadi is one the most experienced surgeons in this field.
Dr. Ahmadi received his medical degree at the Tehran University of Medical Sciences. He completed his residency at the University of Toronto and subsequently received training by world-renowned shoulder and elbow surgeons during his fellowship at the Mayo Clinic. Dr. Ahmadi then pursued an academic position as director of shoulder and elbow surgery at the University of Arkansas for over ten years.
Dr. Ahmadi regularly performs exceedingly involved shoulder and elbow surgeries, including complex revision surgeries. He regularly receives referrals from other orthopedic surgeons throughout the state. Dr. Ahmadi is a member of several educational committees and has years of experience teaching residents, fellows, and orthopedic surgeons. He is also a consultant for several orthopedic companies.
An expert in his field, Dr. Ahmadi has published numerous papers and is a reviewer for several medical journals. He is an expert consultant for patients throughout the world, holds several patents, and has invented a novel approach for elbow arthroplasty.

He has been selected the Best Doctors in America for the last 7 years and is an expert consultant for its patients from all over the world.